Visit Belgrade.
The Serbian capital is a vibrant, energetic, and friendly city, with interesting architecture, large pedestrian areas, and plenty to consume. And it is very cost friendly.
I traveled to Belgrade to join about 2,100 others to attend WordCamp Europe. The city wasn't a travel destination that I had ever considered. Thank you to the WordCamp Europe team for choosing it as the 2018 destination. Great choice.
The city's architecture is a mix of classic European, modern, and brutalist. Many of the buildings show the scars from a history of conflict (most recent being the NATO bombings in 1999) and foreign occupation of the millennia-old city.
2018 Men's World Cup
A particular treat of the trip was watching the Serbian Men's National Fútbol team on a giant projection screen set up in a city square showing their opening match in pool play against Costa Rica. The crowd was energetic and loud. Especially when Serbia scored the games only goal early in the second half.
Consumption
While the food in Belgrade was decent, the drinking was great, including a local favorite, Slivovitz, a plum brandy. The bars are unique and offer a great mix of local beers. Miner's Pub was especially a delight with its funky art space and excellent Serbian craft beers. We went multiple times.
Interesting street art
And a few fucks.
Nikola Tesla Museum
Belgrade is home to the Nikola Tesla Museum. A must visit. This little museum has fun gadgets, presentations, and demonstrations. Tesla also happens to have one of the coolest urns I have ever seen (photo below).
3am gyros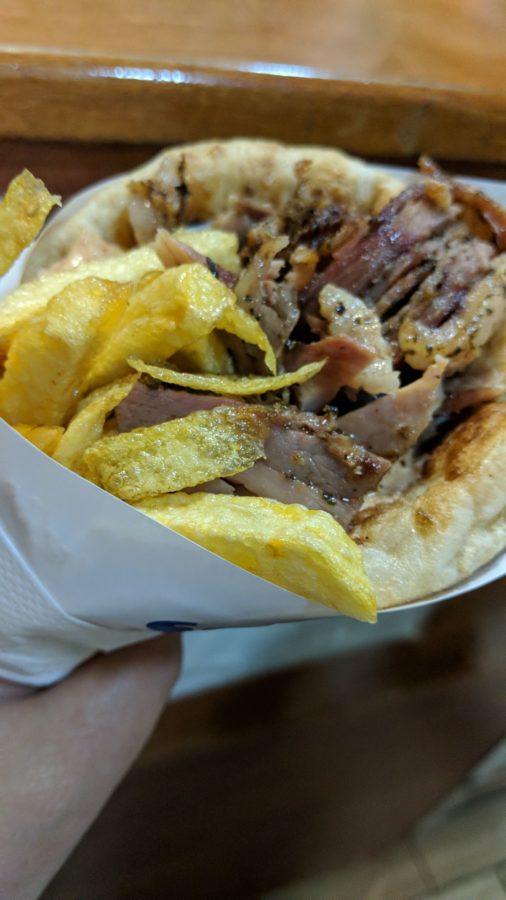 The gyros from Solunac, across the street from where we were staying, were the best I have ever eaten. We went twice to be sure. It is likely that the 3am-ish eating time might have played a significant role in the enjoyment, but it is such a great memory.
Visit Belgrade
The city has a strong service industry. Good food. Excellent cheap drinks. And friendly people. I am looking forward to returning.